यो फोटोमा बिच केटीको खुट्टा पत्ता लगाउनुहोस – Viral Girls Photo, & Leg can't be found !!!
Over Christmas weekend, one photo of six women perplexed the internet.
The photo posted to Reddit on Christmas Eve is of a group of friends sitting on a couch and sipping beers.
At first glance, everything appears normal. It's just a regular ol' winter gathering at the home of a friend who is obviously a Green Bay Packers fan. No big deal.
That is until you start counting the legs-to-woman ratio. The third woman from the left appears to have no legs.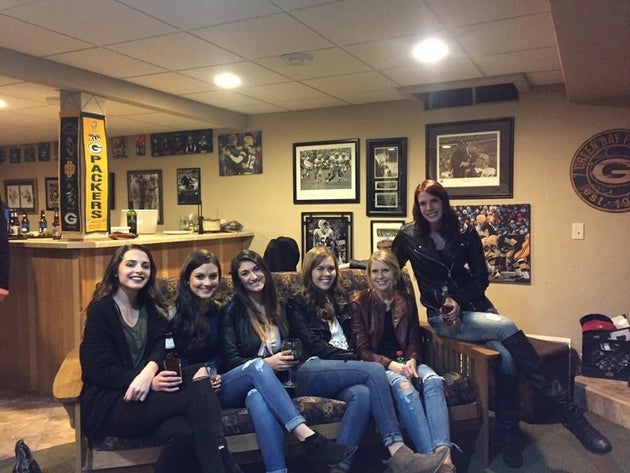 Hundreds of Redditors took on the original poster's challenge to "find the middle girls [sic] legs." Most people could only find five pairs of legs, but there are six smiling faces with torsos in the photo. SRC